Industrial construction | Commercial construction
Are you planning an industrial or commercial building or do you want to modernise the buildings you have?
Then we are the right partner for you!
According to our motto, "Architecture Plus – We create sites that make sense" , we are the ideal partner for your construction project.
We provide reliable and professional support in all areas and throughout the life cycle of your building:
Site analysis
Architecture and general planning
Building as general contractor
Optimisation of processes and logistics
Revitalisation and expansion of industrial premises
Facility management

By offering all this, we give you a decisive advantage in competition.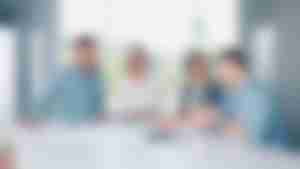 Sites that make sense
We are always focussed on the relationships between people and the building. After all, the building is an expression of the company's identity.
Work habitats that make sense and are architecturally ambitious and optimised in their processes inspire both employees and clients. They become a brand-strengthening statement.
Get a first-hand view of our range of services.
The Peneder workshop principle
Our strength lies in taking ideas our customers have for a planned construction project and making these ideas more concrete in joint workshops. On this basis, we will create the perfect industrial or commercial building for you.
In close communication with you, interdisciplinary Peneder teams made up of expert specialists develop architecturally ambitious work habitats that are optimised in terms of both processes and energy. With respect and authenticity – and while having fun with it!
You can put on 3D glasses and take a life-like virtual tour of your new business premises during the workshop phase with us – which will make you all the more excited to start building.
Do you have a minute for us?
Learn everything about our value proposition in the following videos:
We offer you individual solutions that are customised to meet your requirements.
Tel.: +43 (0) 50 5601-0
Selected references and clients in industrial construction | commercial construction
Further references and clients in industrial construction | commercial construction