Self-supporting and indefinitely extendible
Whether single or double shelled, Peneder arched roofs feature self-supporting span width up to 25 meters. Small to large areas can be quickly sheltered thereby. With additional steel or concrete substructure and several arches, the roof can be indefinitely extended lengthwise. Areas of 10,000 m2 can be readily sheltered.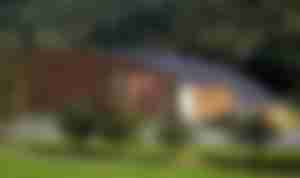 Arched roof design
The Peneder arched roof is a fully developed roof system in a modular light-weight design consisting of 610 mm wide separate roof shells arranged side by side. In a double-shell version, arched roofs are one above the other with space in between, which gap is filled with insulation material made of rock wool (Euroclass A1 to ÖNORM EN 13162 or DIN EN 13162). In a standard case, the roof in span direction is formed as a circular arch with radii of curvature from 13 m to 28 m. In longitudinal direction, roof may include any desired number of roof shells arranged sidewise in line with the building project requirements. In the context of special solutions, roof arch radii may vary between 10 m and 60 m with bearing spans up to 120 m with several intermediate bearings.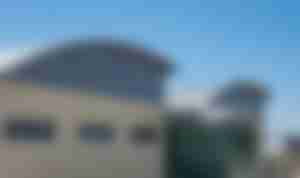 Double-shell design
— self-supporting span up to 25 m — suitable for up to 400 kg snow load — with anti-noise fleece as an option — airtightness tested to DIN EN 13829 — only 35 kg/m2 own weight — fire protection up to REI 180, to ÖNORM EN 1363 1+2 — sound insulation up to Rm' 50 dB, to ÖNORM & DIN EN ISO 140-3:2005-03 — U value up to 0.2 W/m2K