Sliding gate PENEDERrail
The big attractive one
PENEDERrail is a particularly imposing sliding gate that will impress you with its large dimensions and wide range of technical features, as well as its short delivery times.
The attractive design with a sliding rail, inlet and labyrinth profiles as well as a niche flap in all the RAL colours is what sets PENEDERrail apart.
Features specific to the version, including, for example, an automatic drive or a pedestrian door with no threshold with an EN 179-compliant shell handle, are what make this sliding gate unique. In addition to this, PENEDERrail is available as a telescopic version as PENEDERrail extended as well as without an inlet.
Sizes (clear wall height)
Width* up to 16,000 mm
Height* up to 5,500 mm
Gate surface* up to 50 m2
* The actual sizes depend on the class and version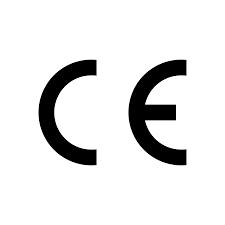 With the European CE mark according to EN 16034 and/or EN 13241
PENEDERrail
rail-00
single/double-leaf
rail-30
single/double-leaf
rail-90
single/double-leaf
EI230 fire-retardant
EI290 fire-resistant
S200 smoke-shielding
Escape and emergency routes
in built-in pedestrian door
Surface made of stainless
steel
Glass cut-outs and
built-in pedestrian door
PENEDERrail extended
Telescopic version

rail ext-00
single-leaf

rail ext-30
single-leaf

rail ext-90
single-leaf

rail ext-00
double-leaf

rail ext-30
double-leaf

rail ext-90
double-leaf

EI230 fire-retardant
EI290 fire-resistant
Escape and emergency routes in built-in pedestrian door
Surface made of stainless steel
Glass cut-outs and built-in pedestrian door
Two-piece telescopic version
Telescopic version
3- or 4-piece
Combination options depending on the size, class and version
Possible without inlet profile (without smoke protection)
Without threshold over the entire opening area
Headroom of only 100 mm with emergency exit door (with a frame clearance of 2,100 mm a 2,000 mm emergency exit door is possible)
C2 self-closing
Individual customization
Delivery within 10 business days