Swing door PENEDERtherm
Visual appeal meets functionality
PENEDERtherm is a thermally separated fire protection door for indoor and outdoor areas. This graceful all-purpose swing door is available with fire protection, smoke protection or anti-burglary protection.
We also have available a wide range of additional designs like side panels and/or skylights as well as diagonal shapes, segment arches and special shapes,for example.
PENEDERtherm can be used both as fixed glazing with an unlimited field width and as a mounted, cross-storey window façade, for example.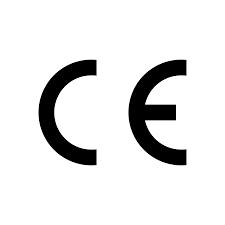 EXTERNAL DOORS: With the European CE mark according to 14351-1 and/or EN 16034

INTERNAL DOORS: With Austrian certificate of registration according to ÖNORM B 3850/51
Internal doors (effective clear opening)
Single-leaf* up to 1,458 mm x 3,000 mm
Double-leaf* up to 2,858 mm x 3,000 mm
Leaf weight of EI230-C5 up to 250 kg possible
Leaf weight of EI260-C5/EI290-C5 up to 300 kg possible
Side panel/skylight
Glass width* up to 1,586 mm
Structure height* up to 4,120 mm
* The actual sizes depend on the class and version
External doors (effective clear opening)
Single-leaf* up to 1,450 x 2,600 mm
Double-leaf* up to 2,851 x 2,600 mm
Leaf weight of EI230-C5 up to 250 kg possible
Fixed glazing
Infinite width* possible
Glass width* up to 1,586 mm
Structure height* up to 5,000 mm
PENEDERtherm
therm-00
single/
double-leaf
therm-S
single/
double-leaf
therm-30
single/
double-leaf
therm-60
single/
double-leaf
therm-90
single/
double-leaf
therm-fix
fixed
element
Without fire protection
EI230 fire-retardant
EI260 highly fire-retardant
EI290 fire-resistant
S200 smoke-shielding
Sound-insulating up to 42 dB
RC2 anti-burglary protection
External door (CE)
Escape and emergency routes
Skylight/side panel
Combination options depending on the size, class and version
Insulating glass outdoors (3-layer fire-resistant glass up to U 0.5 W/m²K)
Integrated or surface-mounted door check, automatic swing door drive possible
Integrated carry bar, can be used on a wide range of locks
Surfaces anodised, RAL, NCS, effect coating
With panic exit device tested as per EN 1125 and EN 179
C5 self-closing
Individual customization
Delivery within 4 weeks